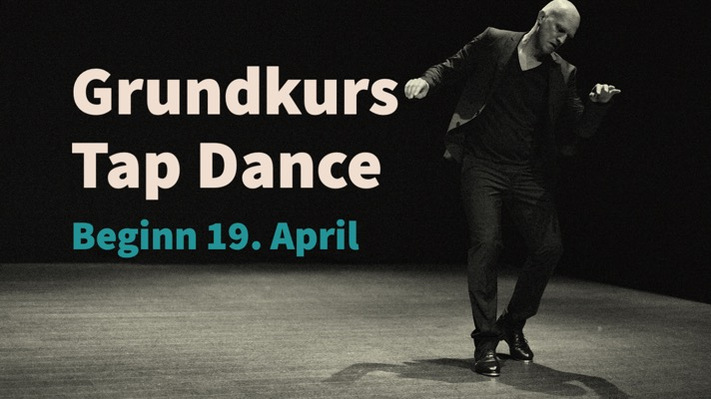 Am Dienstag, den 19. April 2022 starte ich mit einem neuen Grundkurs Steptanz für Anfänger.
Der Kurs geht über 10 Kurseinheiten á 60 Minuten und findet Dienstags von 18.00-19.00h statt.
Es werden die Grundlagen des Tap Dance erlernt und in kleinen Choreografien umgesetzt. Mit viel Spaß an Bewegung werden Techniken und Rhythmusgefühl für Jazz und Steptanz vermittelt.

Für den Anfang sind flache Strassenschuhe mit einer Ledersohle bzw Turnschuhe optimal.
On Tuesday, April 19th, 2022 I start with a new basic course tap dance for beginners. The program consists of 10 lessons of 60 minutes each and takes place on Tuesdays from 18.00-19.00h. The basics of tap dance will be learned and practiced in small choreographies. While having fun with movement, techniques and a sense of rhythm for jazz and tap dance are taught. For the beginning, flat street shoes with a leather sole or sneakers are perfect.
When: Dienstags 18.00-19.00h
19.04 / 26.04. / 03.05. / 17.05. / 24.05. / 31.05. / 7.06. / 21.06. / 28.06 / 05.07.
Where: Daphne's Studio, Schloßgasse 15, 1050 Wien
Max Particpants: 10
Level: Anfänger ohne Vorkenntnisse / Beginners
Cost: € 150.- (10h) inklusive 20% Mwst
Registration: Please send an email to office@thomasmarek.com